Hello hello there my bookish friends!!! Can we believe October is over and the fall season is officially in full swing?!? I mean the LEAVES are changing, the SWEATPANTS are out, *commence the fall coziness we have all be craving*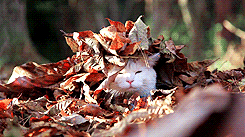 That being said while the tv binge watching has been in full swing (gossip girl rewatch anyone??) the books I read this month have been pure *chefs kiss* and I have zero complaints from the fabulousness that graced my shelf this spooky filled SPICe month *snaps*
Of course that being said lets get on to the magic that was the books I read:
What I Read:
Still Beating by Jennifer Hartmann – 5 stars –
THIS BOOK!!!! AHHH sooo sooo good!!! I did not expect this book to be as emotional as it was but I was drawn in like a moth to a flame. I could not stop reading it and I swear Dean is one of my all time top book men *claps* just so so good please read this you will not regret it.
Shattered Sea by Catherine Cowles – 5 stars –
This book surprised me! While I did enjoy the previous books in this series this one was so cute!! Laiken works at a local art gallery downtown and got into a car accident so she struggles with some permanent back pain and Boden is a famous actor visiting in town to get away from his hectic life. The two of them just connect in such a sweet and protective way and I loved the suspense elements in this as well! A great romance!
Fractured Sky by Catherine Cowles – 5 stars –
OMG hands down my favorite in the series this book is just perfection in every way imaginable. Just the way Shiloh and Ramsey are meant to be just had my heart racing and my mind melting. The two are both so closed off to the world due to trauma they had in the past and the way the two only connect and open up with each other is just so beautiful to watch unfold. Not to mention I loved the horses in this story and how Shiloh uses animals as a way to heal from her trauma. SO so good please read this!!!
Fourth Wing by Rebecca Yarros – 5 stars –
HANDS DOWN LIVED UP TO THE HYPE!!! This book was just so addictive, ruthless, and sexy and I could not stop reading it. Not to mention I feel like a lot of books are not so heavily focused on including dragons in their plot ( at least not in the fantasies I have read in the past) and I loved the way this book took place at a dragon rider training facility. I felt like this book was a tad predictable but definitely unique enough to keep me reading and the romance was slow burn enough to make it believable for me. Very good and I cannot wait for the sequel!!
Kiss An Angel by Susan Elizabeth Phillps – 5 stars –
Hello folks this book was the surprising snack I needed in my life. This sexy little book beast is like the lovechild between Water for Elephants and the 80's movie Overboard and I am not complaining. The tension, the banter, the circus elements in this — all of it made for a book I was not expecting that surprised me in the most entertaining way possible. Such a fulfilling and satisfying romance read – the two of them were truly destined to be together and I loved how they fell in love over time and overcame obstacles together. A very good read!
A Walk to Remember by Nicholas Sparks – 4 stars –
Such a sad, pure, heartbreaking story that will stay with you long after you read it. I picked this one up after watching the movie for the millionth time and it did not disappoint. So good!
First Semester by QB Tyler – 4 stars –
This book is the hot sexiness you need in your TBR my friend. A taboo age-gap student teacher romance that will have you rooting for them as well as laughing with them. Just so entertaining and super spicy. I really enjoyed this one and need the sequel ASAP!!
Well that is all my little bookish dragons!!! I hope you enjoyed this months wrap up and that you read some amazing books as well!! Lets chat it up in the comments shall we?
-BubblyBooks