Hello hello again my bookish loves!!! How are we feeling?? Have the book goddesses been treating us well?! If your anything like me than the book gods have bestowed the greatest of honors upon you and gifted you with some gold dipped reading material that you simply could not stop yourself from worshipping.
Seriously the books I read last month where: GOLD.
Pure magic dipped deliciousness good enough to rival the charm of lucky charms my friends.
Also can we believe it is officially December!!?! The holiday season is among us friends – take cover in the shelter of gingerbread structured houses and candy cane coated treats mi amigas.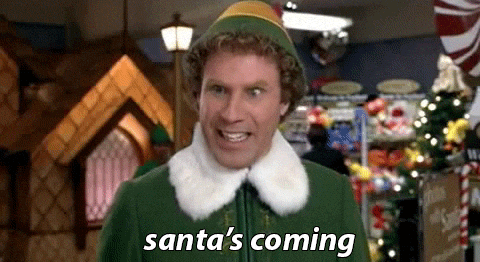 That being said on to the lovlie treats that graced my finished book shelf this year *heart eyes*:
What I read:
Beauty and the Baller by Ilsa Madden Mills – 3 stars –
This book was an okay read for me. Nothing very unique or special and I kind of found myself losing interest towards the end. Ilsa Madden Mills is known for her sports romances but this one sort of missed the mark for me 🙁
Barbarians Mate by Ruby Dixon – 5 stars –
AHHHH I LOVE THIS SERIES. This series is just so fun, so unique and completely bingable that I devoured this book is no time at all. Josie and Haeden HATE each other in the beginning and its so satisfying seeing them break down their walls for one another slowly over time…. I just love the way he takes care of her and puts her needs before his own in every way imaginable. Plus the friendships between the girls in these books are so fun and entertaining to read! I cant wait for the next book!
An Earl to Remember by Stacy Reid – 5 stars –
THIS BOOK IS A PUDDLE OF GOLDEN GOODNESS. My friends my friends my friends if you chose any historical romance to read this year LET IT BE THIS ONE. Oh my god I could not put this books down and quite literally devoured it in almost one sitting it was that addicting. Daniel is a duke and hires Georgianna aboard his ship to be his private chef for the week…. but than an incident happens where Daniel is accidentally thrown overboard and loses all his memory …. and somehow georgianna ends up claiming that they are married?!?? Such such a good slow-burn romance omg the pinning, the mutual slow developing of feelings for one another is just *chefs kiss chefs kiss chefs kiss* I love this book with every fiber of my being and it is easily one of the best historical romances I have ever read – so good!!
A Matter of Temptation by Stacy Reid – 4.5 stars –
Of course after reading and LOVING An Earl to Remember I had to pick up another one of Stacy Reids books ASAP and boy did this one not disappoint *claps* I adored this one as well!!! This one took a little longer to grow on me but was oh so satisfying. Mina ends up being Simons secretary and his match in every way possible 😉 Mina considers herself "ruined" from an incident that happened many years ago and is desperate to save her and her brother estate…. therefore she accepts the position to be the dukes secretly under the pretense of keeping things strictly professional. And oh boy the TENSION the ANGST in this one will have you melting into a puddle of goo. I jut love Stacy Reids writing and her ability to do slow burn romance is unmatched *claps*
The Dukes Shotgun Wedding by Stacy Reid – 3 stars –
This little novella was squeezed in at the end of A Matter of Temptation and I enjoyed it. While only around 100 pages it was short and spicy and everything I needed for quick little historical romance fix. Very good and recommend it your looking for a short, cozy, and spicy read to hit the spot 🙂
December TBR (here are some books I will probably not get to in December but am thinking about getting to which is what counts ;))
Any who thats all for now!! Happy holidays and I hope your reading month treats you well!! If you've read any of the books above or have them on you TBR lets chat in the comments below!
-BubblyBooks