Hello all!!
How are we??
How has the reading been going?!?!
CAN WE BELIEVE IT IS Officially FALL EVERYBODY!!! *queue breaking out the blankets, tea mugs, and overbearing TBR's!!!*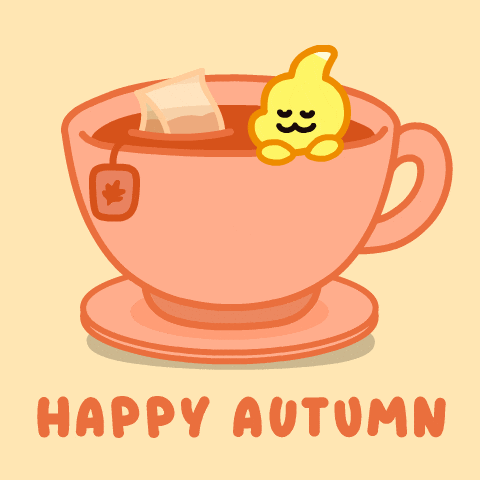 I don't know about you all but I am seriously starting to believe in my TBR's ability to kill me it is becoming that tall and that intimidating. Anyone else have this problem? Is they're a support group I can join? *hides debit card from Barnes and Nobles*
That being said though I did manage to sneak in some reading last month and even found some new favorites!!! Here is a quick look below at what I was able to read this September:
What I Read:
Before Jamaica Lane by Samantha Young – 3 stars –
This book was a little underwhelming for me. It was cute and I loved getting to see my favorite characters… but the overall relationship/relationship development just sort of felt like something I had read before?!?!? I'm sorry but my brain was a tad bored and I needed some more SPICE!!! However I do still plan on continuing with the series because I am very much invested!
Love Theoretically by Ali Hazelwood – 5 stars –
I LOVE Ali Hazelwoods books and this one DID NOT disappoint *claps* *happy dance* Jack Smith-Turner is the whipped fallen angel STEM king we all need in our lives. The sheer way he was gone for Elsie in this had me swooning and drooling all at the same time. I love the way the chemistry was developed in this one and how unbelievably patient Jack was with Elsie. Not to mention I love the STEM elements thrown into these books and the way they make the relationship that much more dynamic and complicated… I cant wait to read the next one!!
Hello Stranger by Katherine Center – 5 stars –
THIS BOOK FULLY TOOK ME BY SURPRISE!!! I did not expect to fall in love with this book the way I did but it was so dang cute!! This book was also really unique in the sense that Sadie actually has a brain tumor operation in which she ends up suffering from "face blindness" a condition where she can not recognize peoples faces … and on top of that she is a portrait artist … so her newfound condition leads to a lot of inner struggle and questioning her life/purpose. I also really adored the romance in this and thought it was super interesting, refreshing, and unique seeing her fall in love with someone without knowing what they looked like. Overall just a really fun, powerful, interesting (not to mention entertaining) story about a young woman finding herself, following her passion, and falling in love – so good!
Belladonna by Adalyn Grace – 4 stars –
This book was really good! A solid YA fantasy. If you know anything about me you know I love myself a good dark, delicious, morally grey love interest…. so the very fact that Signa was tied to Death had me intrigued. Not to mention the teasing of a love triangle, the ominous visit's from death himself, and to top it off a sprinkling of murder mystery and I was sold! Really looking forward to reading the next book!
These Monstrous Ties by KV Rose – 5 stars –
OMG this book is DARK my friends. MESSED UP. TWISTED. MIND BENDING. Probably the most messed up romance I have read to date… but guys when I tell you I was invested!?!>! Lucifer is straight up one of the darkest men I have ever read about and I am 100% invested now. Lucifer and Lilith are so magnetic, so twisted, yet so drawn to one another you can not help but devour the toxic addictive mess this book has become. Toss in a broken family dynamic, a twisted friend group, and some extreme cliff hangers and you have a dark romance series that will have you staying up way past your bedtime. Really good!!
Pray for Scars by KV Rose – 5 stars –
Book number two in this series was even DARKER?>!! If thats possible?!? I mean Lilith and Lucifer will have you questioning your sanity and if they are even right for each other at all. At some point I even questioned if this was a romance because it just became so dark and so toxic but at the same time so unputdownable. I am invested in this series now and will be continuing until I get answers!!!
The Cruelest Chaos by KV Rose – 4 stars –
My FAVORITE couple so far in this series (make no mistake they are still toxic, dark, and twisted… but at the same time got my heart all twisted up at the occasional curve ball of a heart warming moment thrown in). This book follows Maverick and Ella and really they're relationship felt the most like a relationship to me in this series so far. They fight, they are toxic, they are broken, dark, and messed up… but yet they are trying to heal and connect with each other at the same time and a part of me found that struggle very relatable and very much had me routing for them despite all the darkness brewing around them and between them from their world. Just a very well written and dark series. I'd never read KV Rose before but now am dying to read more from her and of course continue this series – so so good!!
November TBR:
Shattered Sea by Catherine Cowles
Fourth Wing (I will get to this at some point!!)
More LJ Shen!! (I am behind *cries*)
Lotus by Jennifer Hartman
Any who thats all for now!! What about you all?? Read anything good lately? Read any of the book above? How is fall treating you so far? Lets chat in the comments below!
-BubblyBooks